THH-Series Hydraulic Hammer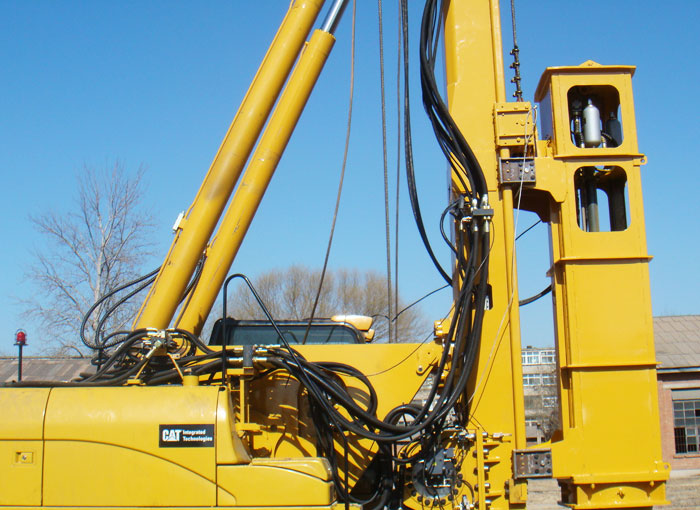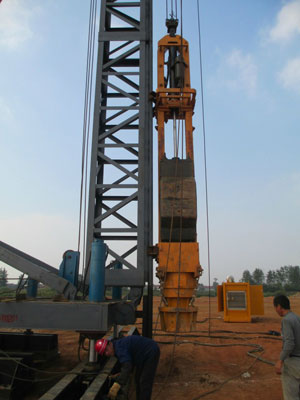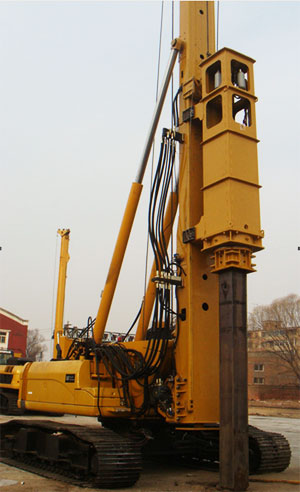 Shanghai Trust THH-Series Hydraulic Hammer

Using the lead technology and know-how, Shanghai Trust THH Series can very good transfer the impact energy to the hammer in every working progress of every The construction site,Whether it is energy conversion, or time and cost, we can get best efficiency with small cost.Shanghai Trust is always focus on reserch and designing, manufacturing the high efficiency and environmental protection,sustainable equipments.So,the principle we are always insisting on are low noise and vibration, no waste gas and oil pollution.The simple installation operation process,also help to reduce the impact on the environment as much as possible.

Through years of research and development, testing, repeated practice, Shanghai Trust THH series hydraulic impact hammer has been able to achieve the best performance under various geological conditions.

THH-series hydraulic hammers are able to operate for a long time with big hammer cores. THH-series single action hydraulic hammers is according to the soil and the material strength of the piles to adjust and control the impact force and frequency of the hammersat any time.

They are suitable for land and water operation with various material piles, even installed in the guide frame to work suspending. This kind of hammers can match the power pack independently or work together with drilling and crane guide which has pack station already.

Performance characteristics:
1. Improved the efficiency of piling, and ensure the integrity of thepile.
2. In order to adopt kinds of working conditions, the weight of hammers core can be grouped freely.
3. They can work on the guide frame and suspended.
4. The stroke, impacting frequency or hydraulic pressure flow do not need to adjust, it's easy to use.
5. Pile moving in soft formation can be solve and easy to start themachine.
6. They can extend time properly when working to reach the suitabledepth.
7. Work cleanly with no exhaust gas and low noise, it's easy tomaintain and have few troubles.

Hydraulic hammer THH Series Technical parameters
Piling Hammer Type
 
THH36
THH60
THH84
THH108
THH132
Ram Mass
kg
3000
5000
7000
9000
11000
Stroke (Range)
mm
0~1200
Max. Impact Energy
kj
36
60
84
108
132
Frequency(Range)
min-1
40~120
Flow Required
L/min
≥120
≥180
≥180
≥180
≥180
Working Pressure
bar
160
220
250
280
310
Overall Weight
kg
6200
8200
10200
12200
14200
Power Pack Type
 
HP180
Engine
Type
6BTA5.9-C180
Power
KW/HP
132/180
Rated Speed
rpm
2200
Max.presusure
Bar
350
Max.Flow
L/min
280
Overall Size
mm
2580×1332×1818(2300 incl.silencer)
(L W H)
 
Overall Weight
kg
2000
(Without Oil,fuel)
 
Note: Shanghai Trust reserves the right to change the technical parameters without further notice.